KLARUS CL2 Freefolding Eye-caring Camping Light Camping Lantern
Regular price
-37%
$79.93
Sale price
$49.99
Couldn't load pickup availability
CL2 Waterproof, Rechargeable 750 Lumen Camping Lantern
This provides 360 degrees of illumination, allowing you to light up your entire campsite with ease. Its small size makes it the ideal camping companion and go-to the light source. It is built in a 10400mAh Li-Ion USB rechargeable battery, so you'll always have a beam when needed. 
Multiple modes: Camping lights have 7 light modes

White LED:

White Cold/WarmLight, High for brightest light: 750 lumens; runs 4 hours 
White Warm Light, Medium for brightest light: 150 lumens; runs 12 hours.
White Warm Light, Low for brightest light: 30 lumens; runs 60 hours.
SOS mode for emergency signaling, brightest light: 100 lumens; runs 18 hours.
Flashlight Mode, for brightest light: 100 lumens; runs 18 hours.

Red LED: Red Flashing,
provides 360 degrees of illumination
10400mAhrechargeable lithium-ion battery, large capacity battery allows you to charge your android mobile phone or other android USB devices in emergency situations.
IPX5 waterproof; 1m impact resistance tested
Max 60 hours runtime, this rechargeable camping lamp is rated to last up to 60 hours, perfect for all indoor and outdoor scenarios you can think of, including study room, kitchen, garage, workshop, dinner party, camping, picnic, etc
90° foldable light bulb, 4 pieces of 90° adjustable angle light bulbs, you can change the direction of the light at will, avoiding direct eyes or disturbing others. Expand/collapse bulb
2"x2.2"x8.74"; 14.81ozoz (420g)
with USB Charger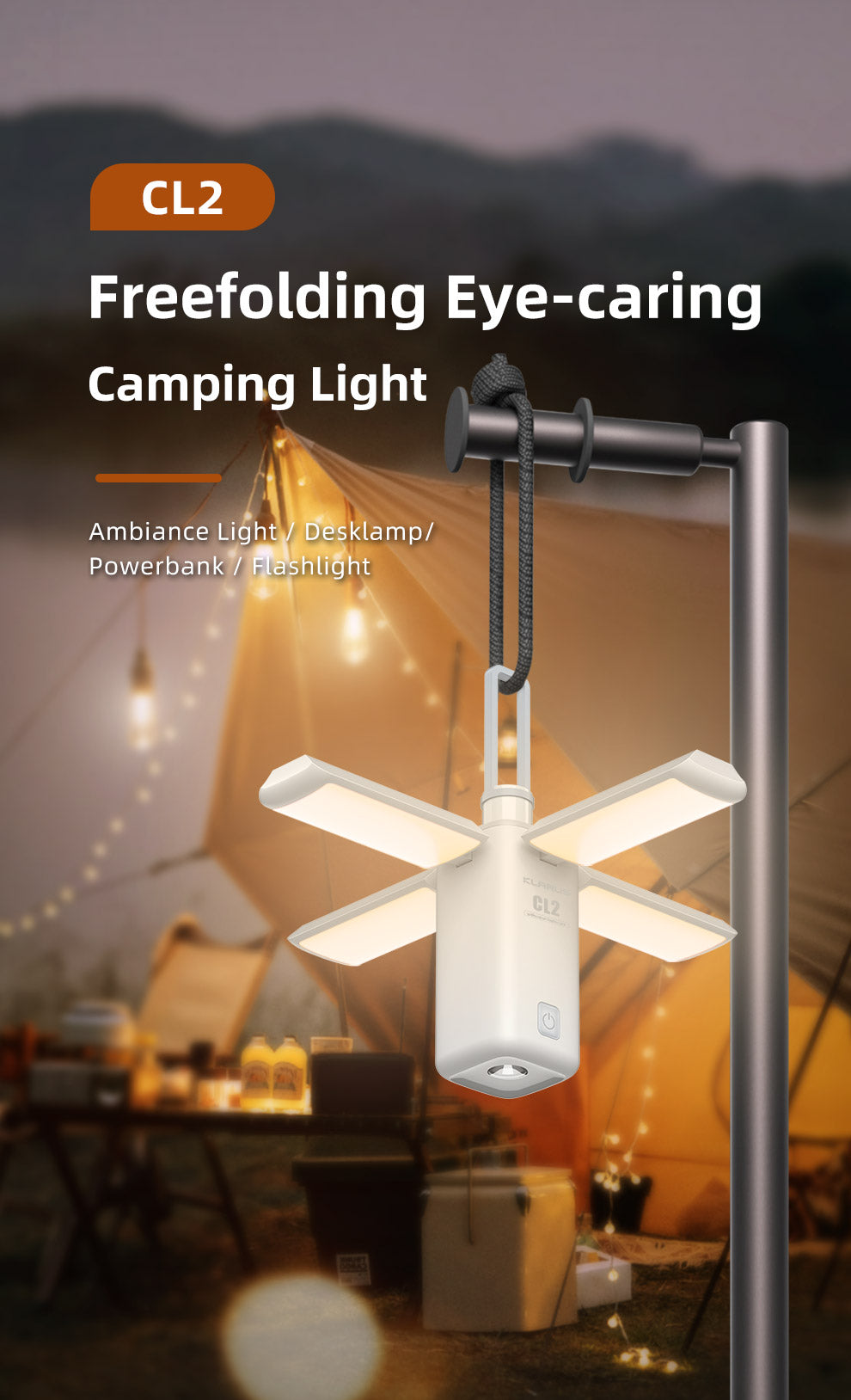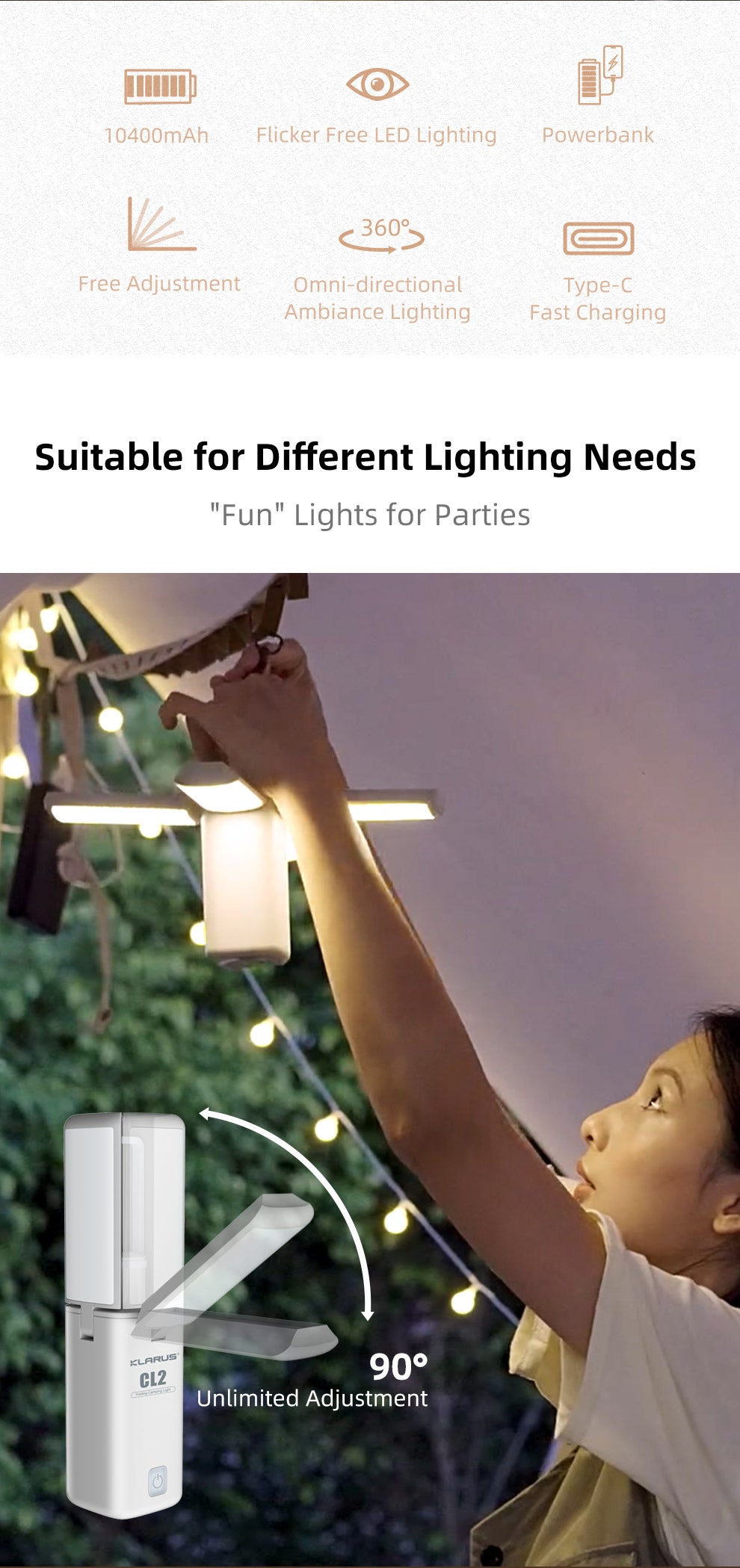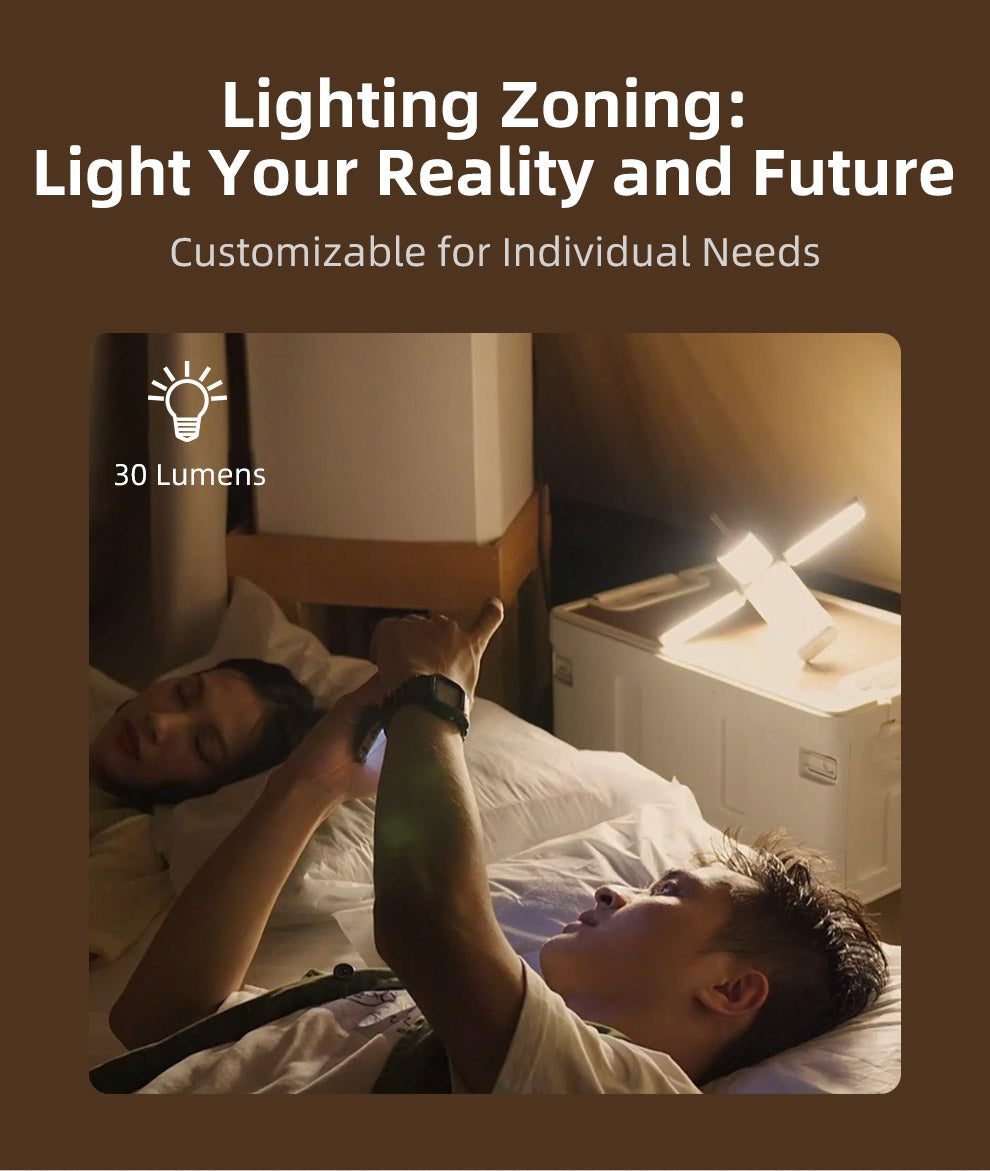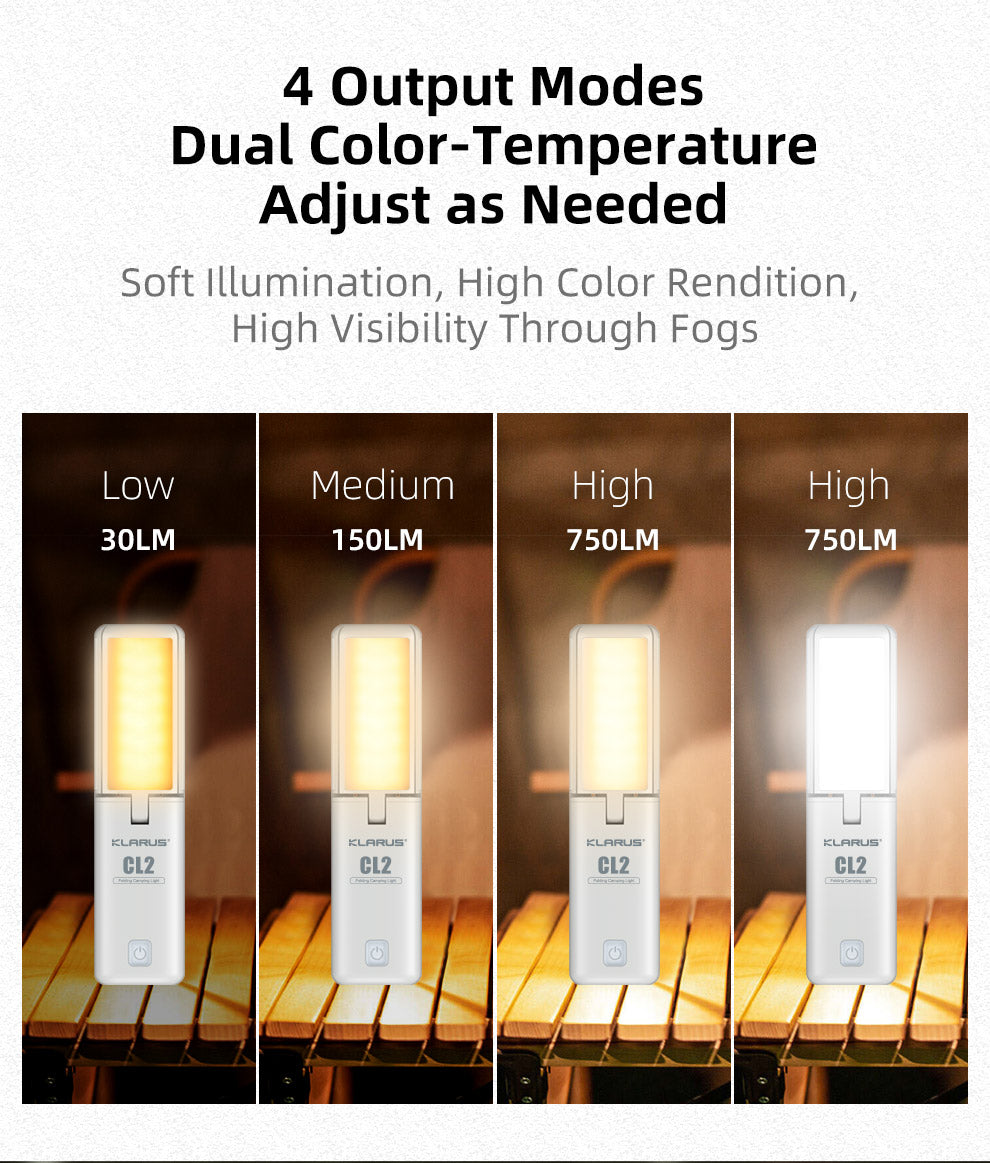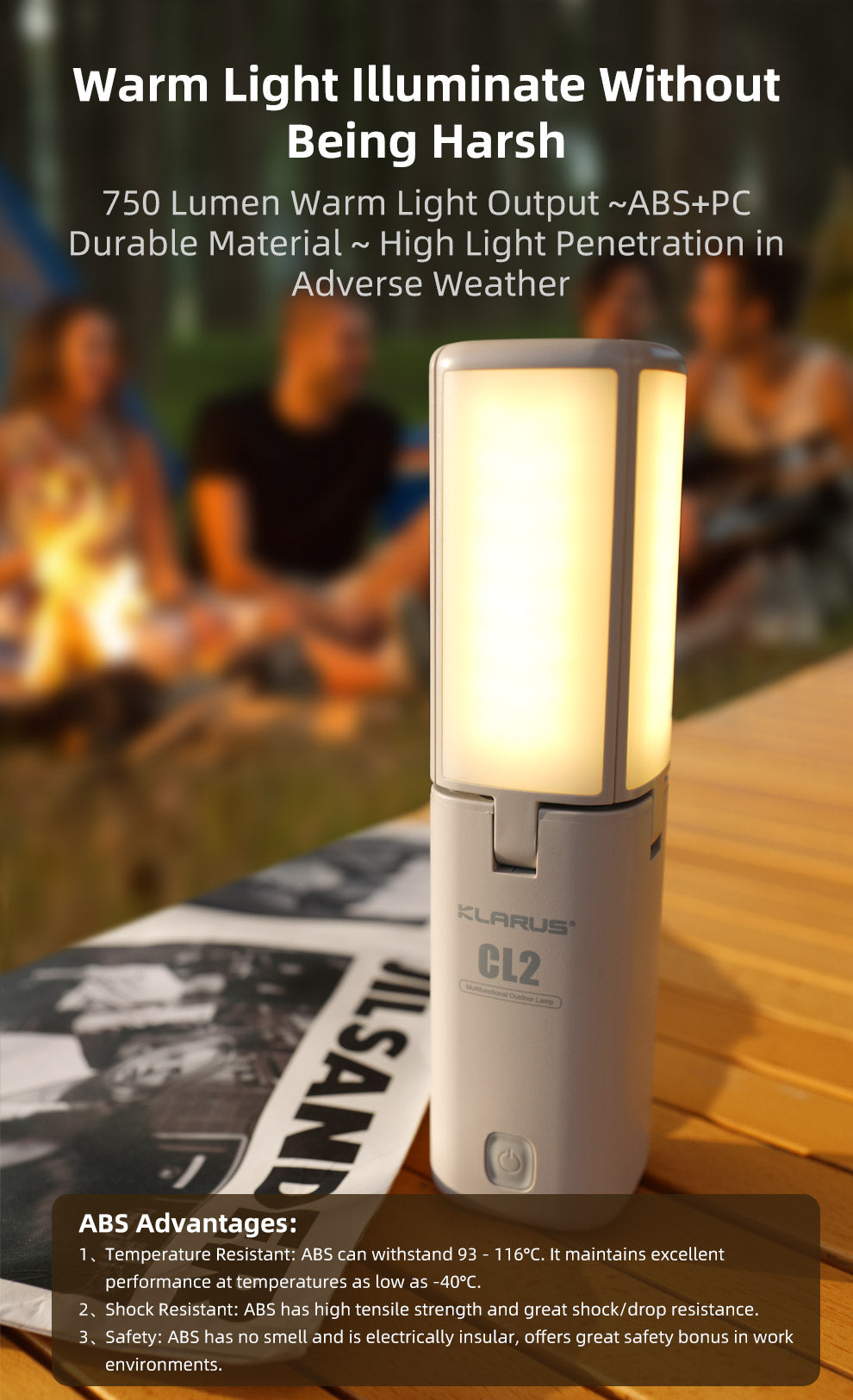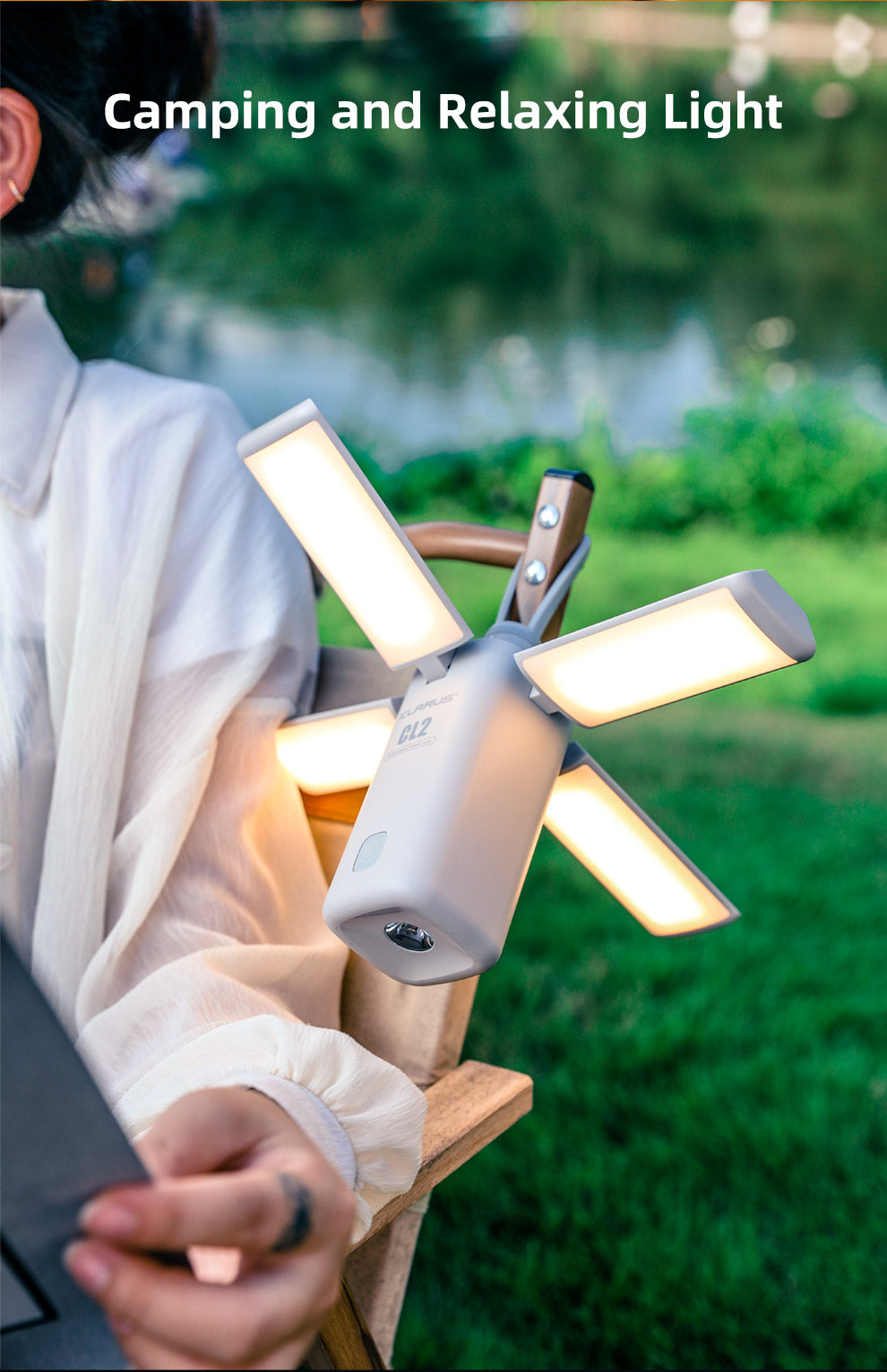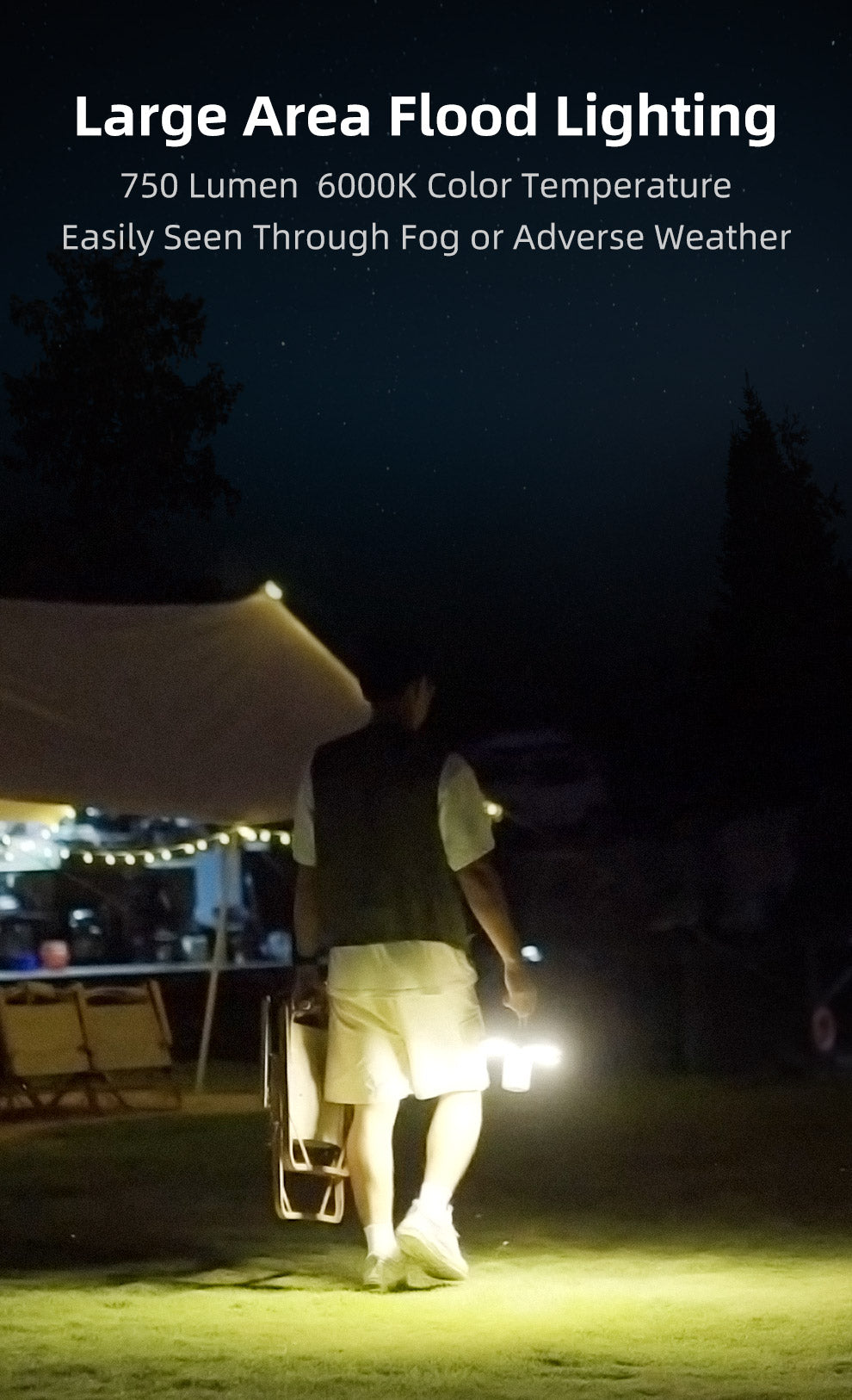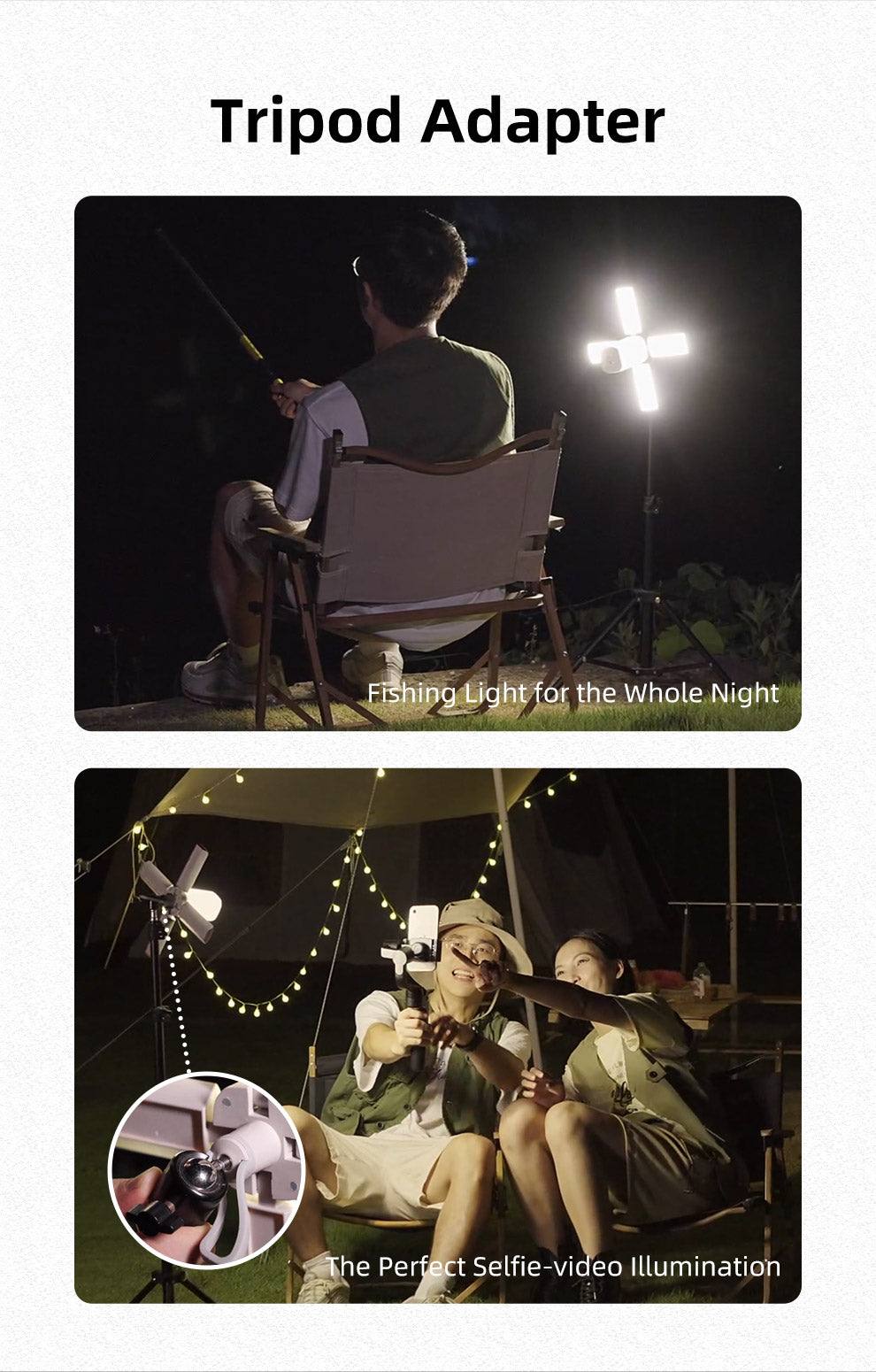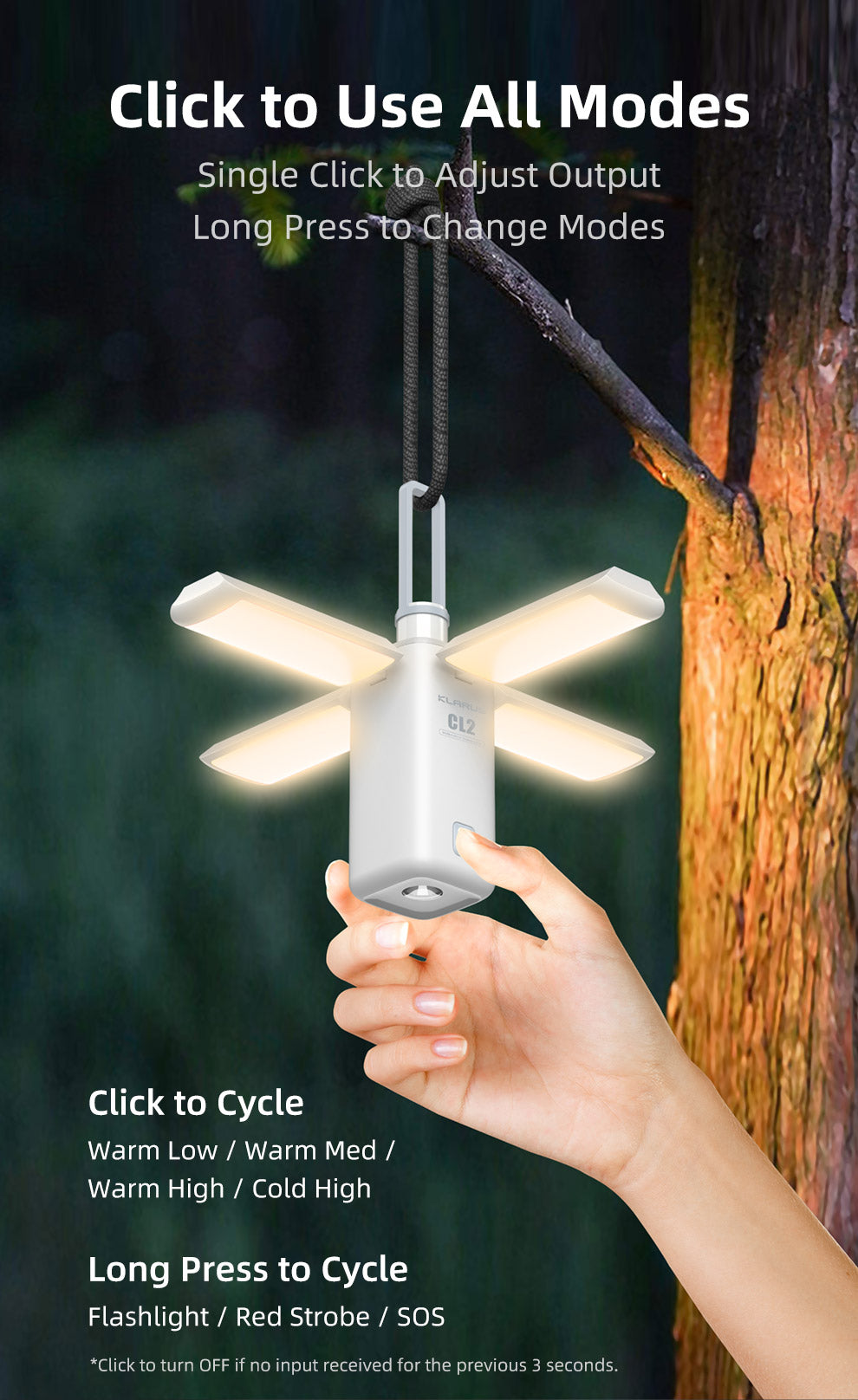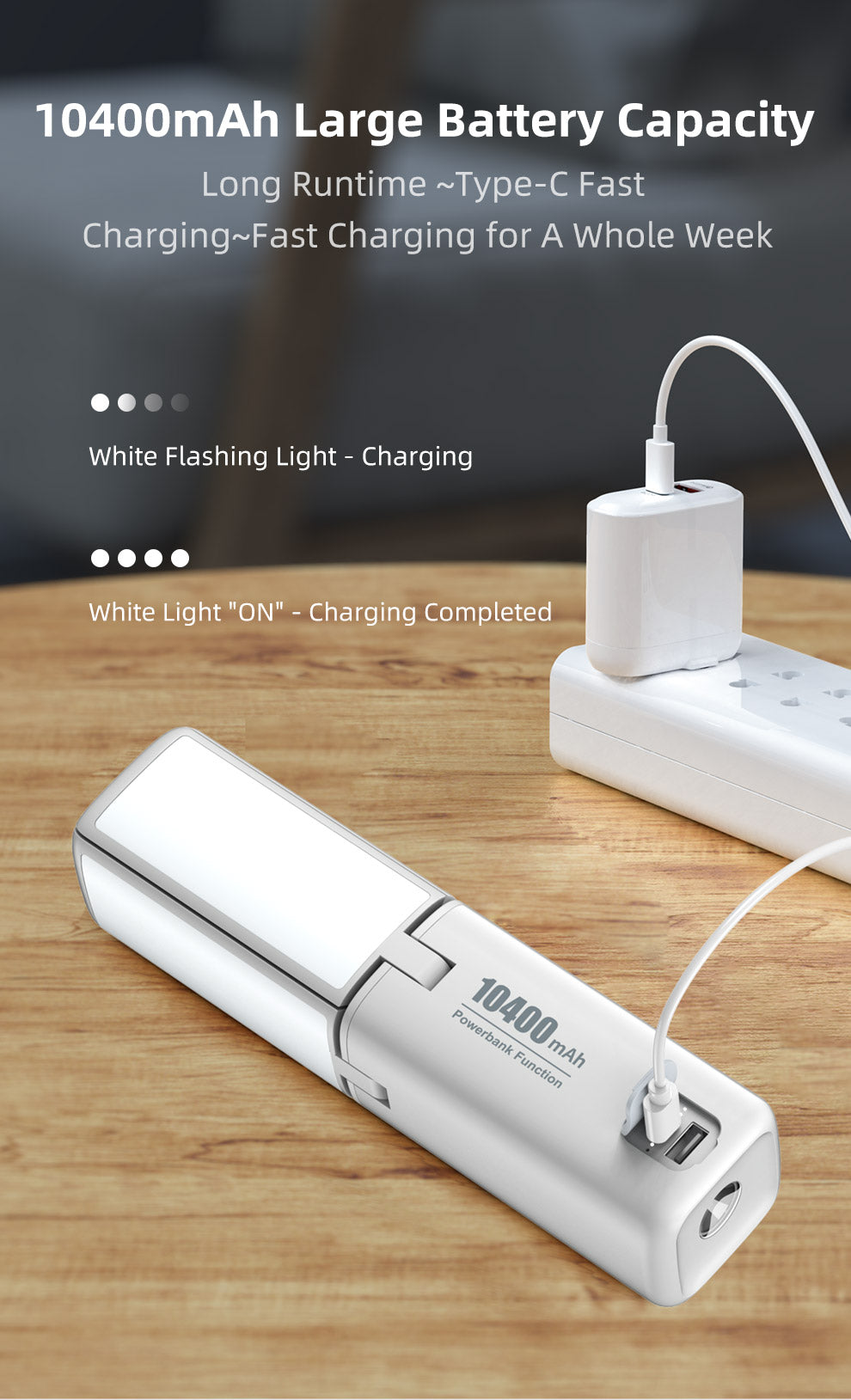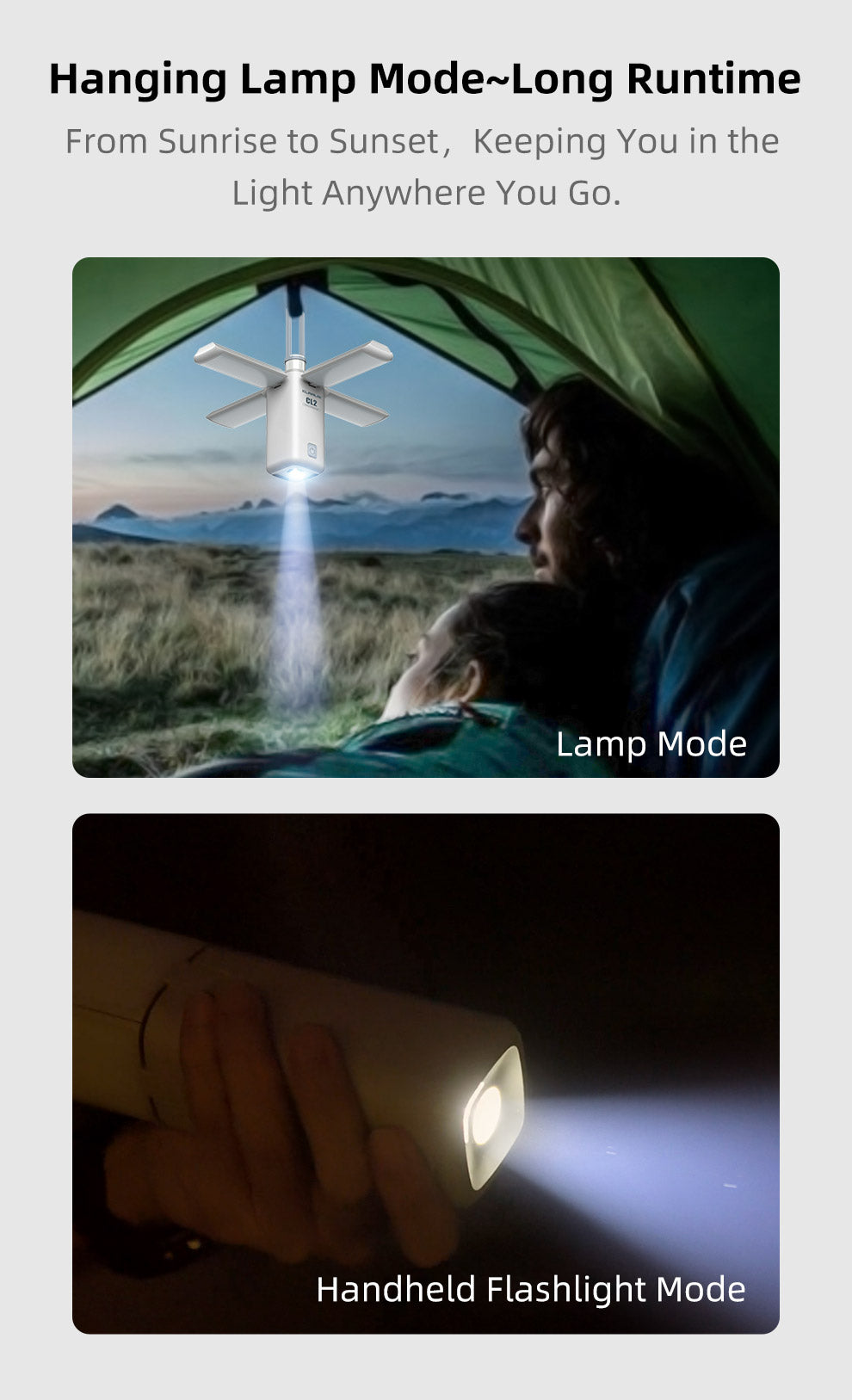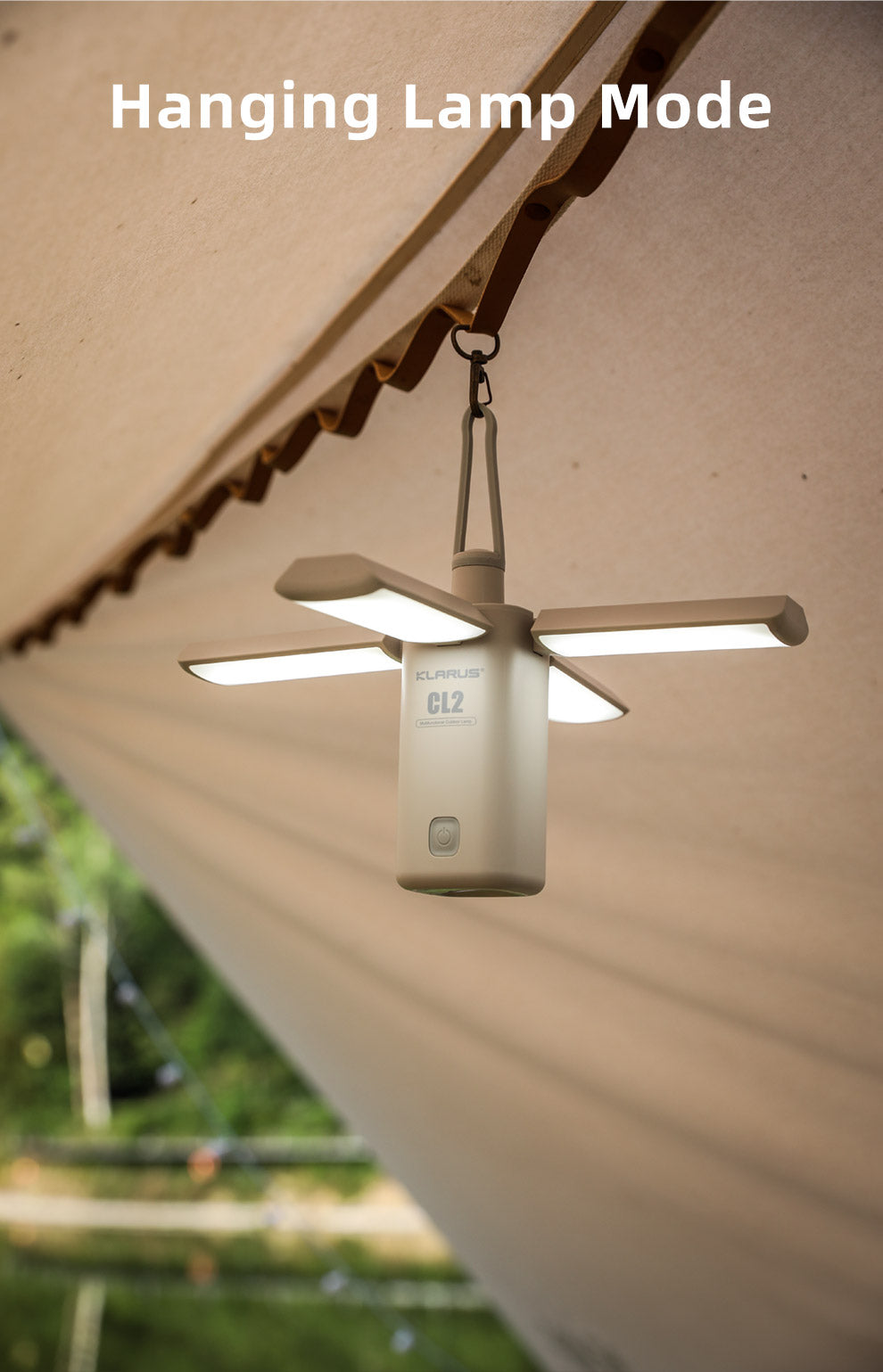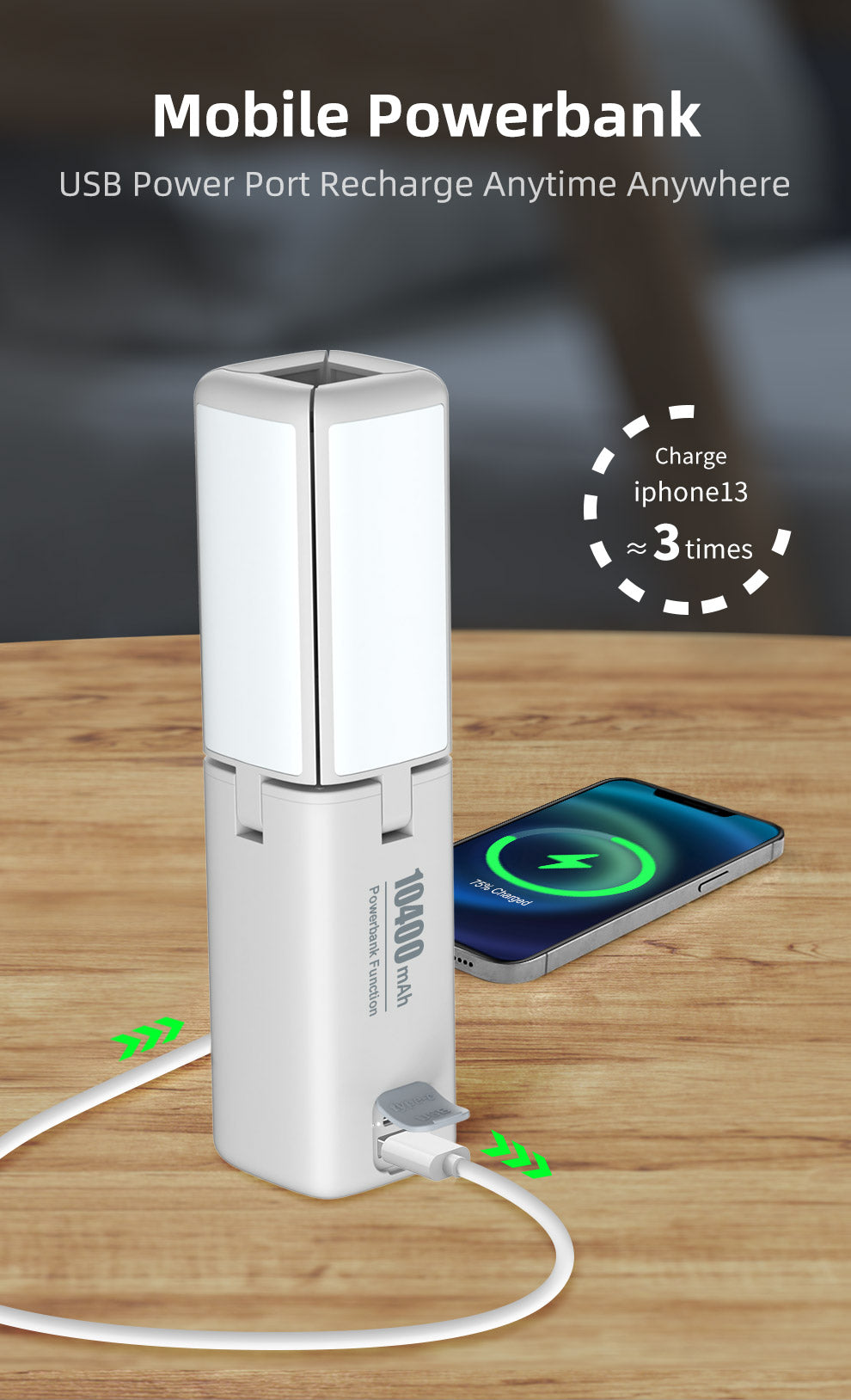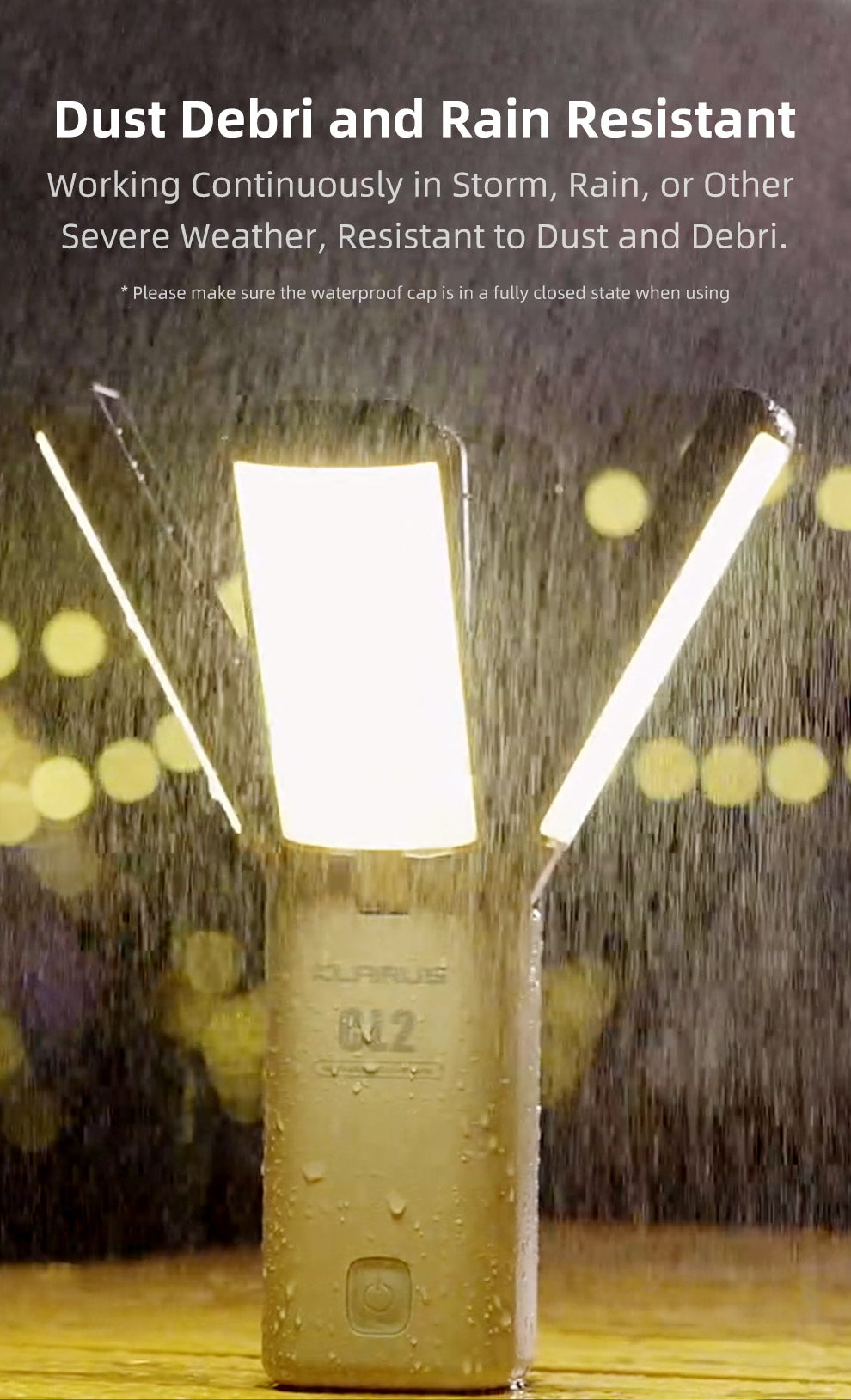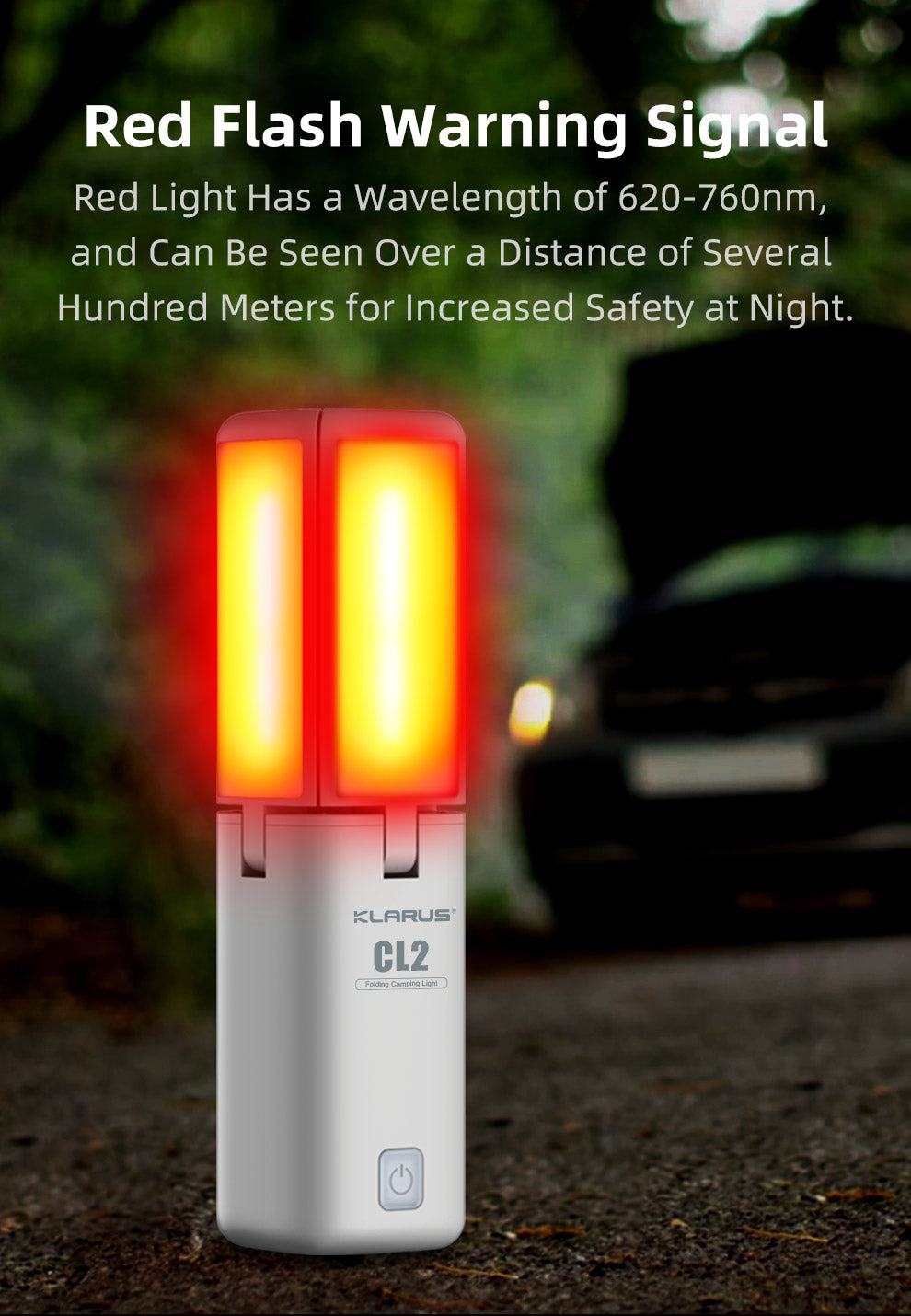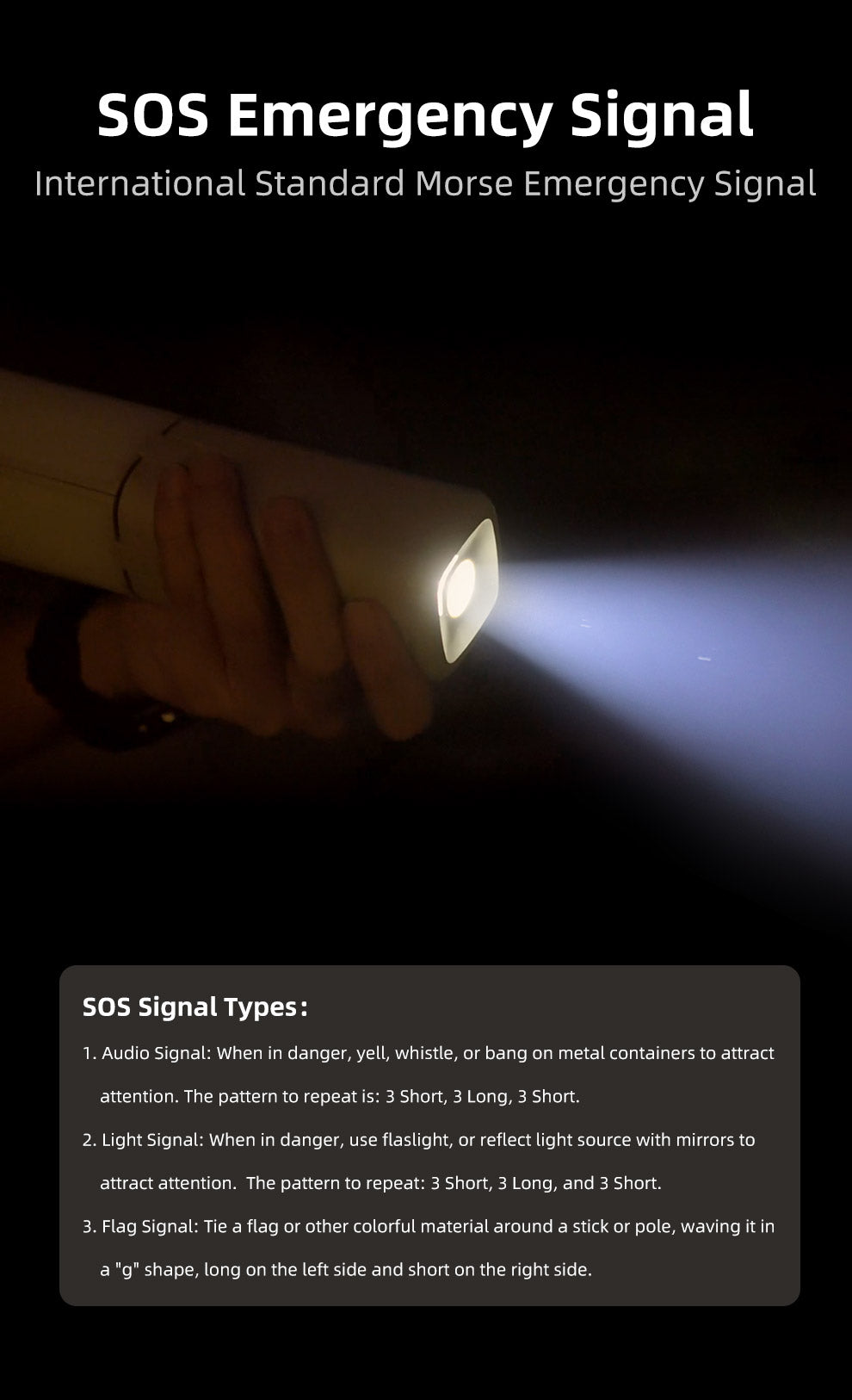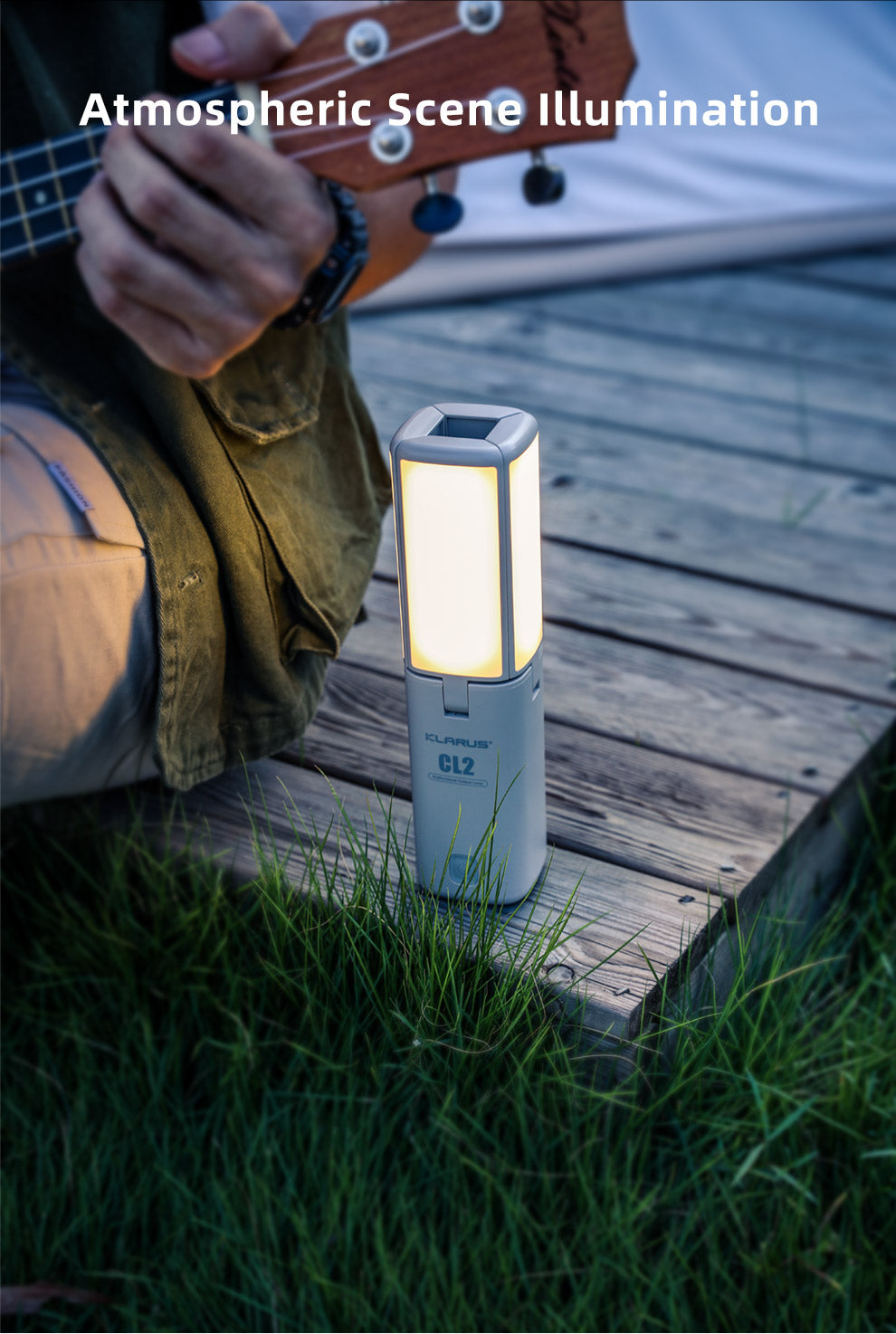 Small but powerful
This puts off a lot of light but packs up small and light weight.
This is amazing
I am very surprised how bright this gets. I took it with me to a music festival camping trip and what I love about how it travels is it in a small bag so it doesn't take up a lot of space like plastic lanterns, deal and also because it's battery operated where I can just switch out the AAA or AA whatever it takes then it's easier to Not be so concerned of the battery draining and using up those rechargeable batteries that I would need for my phone more than I need for a camping accessory if that makes sense. So I really like that feature. Also it's really long, so if I have it inside of my tent, it illuminates the entire tent when it's inflated. If it's in the bag and you hang it in the middle of your tent, it's still bright, but it really just illuminates that section of your tent when you can illuminate the entire thing which is great if you blow it up, so definitely recommend buying this.
Lo mejor de lo mejor fácil y prácticas
Exactamente producto fácil y práctico de usar
Amazing
Worked better Tham we thought it would
Great idea
Really like this fully functional productortable light