KLARUS RS80GT 10000 Lumens Ultra-Bright Portable Spotlight
Couldn't load pickup availability
RS80GT 10000 Lumens Ultra-Bright Portable Spotlight
Our Klarus RS80GT is a multi-functional high-end outdoor camping flashlight with 8 strong light modes. Super 10000 lumens, the maximum effective range of 570 meters, can be well suited for outdoor rescue, patrol, travel, night walking, night fishing, etc.
Built-in large capacity battery, with the mobile power function, it can also give cell phone charging function, use time can be more than 135 hours when you walk on the road at night, you do not have to worry about the surrounding darkness. Very convenient. You can immediately take it with your family to travel happily together.
RS80GT is an upgraded vision of RS80, it has higher lumens and a bigger capacity battery pack, table lamp, and power bank function, suitable for Camping, Exploration, Search and Rescue, hiking, hunting, etc.
Powerful Spotlight: This flashlight utilizes a max output of 10000 lumens, and a max beam distance of 1870 feet (570 meters). The light can easily light up a football field.
Big Capacity Batteries Pack and Fast Recharging: 6 × 3400mAh 18650 Li-ion Battery Pack, can support max 135 hours of runtime. With the DC charging cable, 3 hours get a full charge, saving your time, and never be absent from duty.
USB In/Out Function: The spotlight also supports a USB C recharging port, with the USB C cable, you can recharge it when outside or don't have your DC cable beside, giving you more recharge solutions and more convenience. It also has a power bank function, and with the USB out port, you can recharge your mobile phone or another device, the best outdoor companion.
Folden Table Lamp Function:100 lumens foldable lamp, 150°adjustable light angle, soft reading light, reduce eye strain. It can also be your night light or work light.
Multiple Safety Protection: Advanced Intelligent Thermal Protection System, protects LED and components, safe and reliable, increases user comfort. Switches lockout function can prevent accidental activation. 1-meter impact resistance and IPX7 waterproof rating.
Output:


1 (10000 lumens) - 1.5 hours runtime




2 (3000 lumens) -3 hours runtime




3 (1000 lumens) - 8.5 hours runtime




4 (500 lumens)-16 hours runtime




5 (100 lumens) - 84 hours runtime




6 (30lumens)-135 hours runtime




Table Lamp (100lumens)-80 hours runtime




Strobe (10000 lumens) - 3 hours runtime




SOS (500 lumens) - 48-hour runtime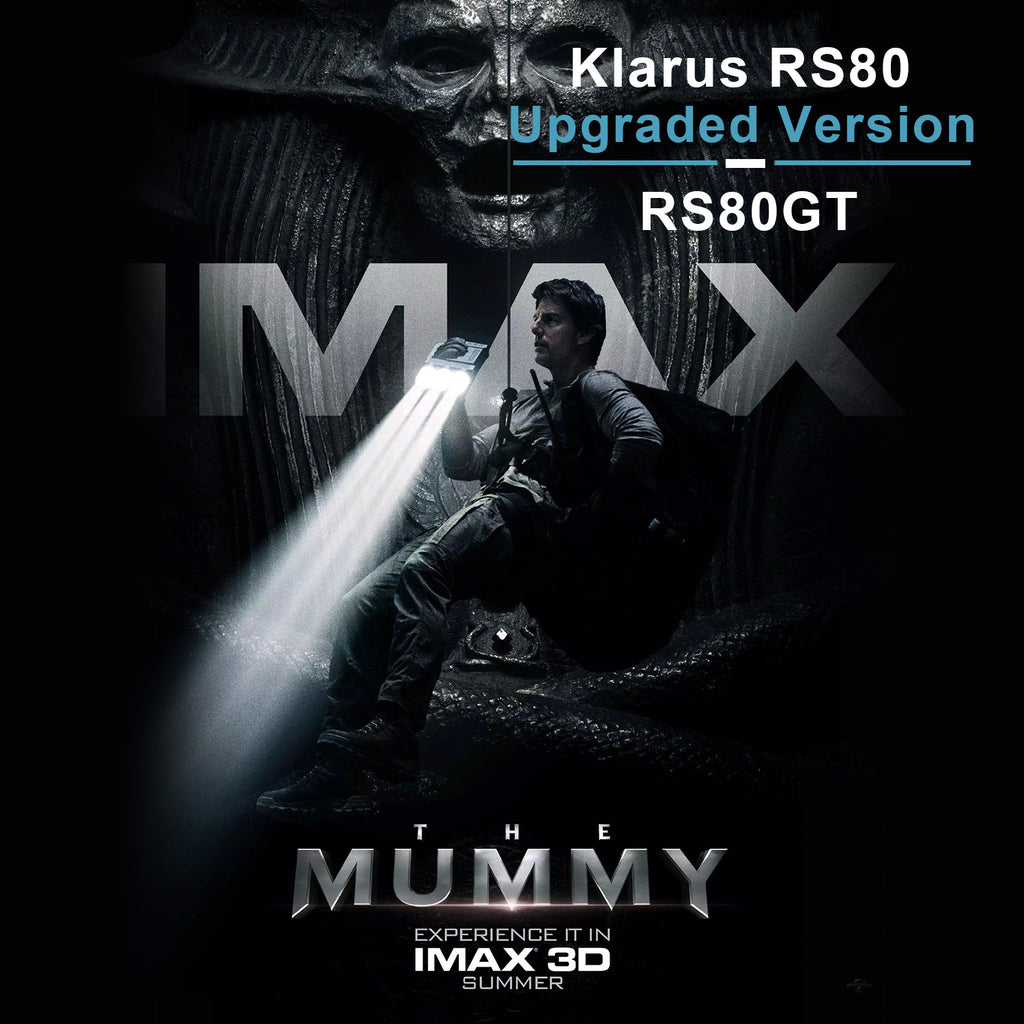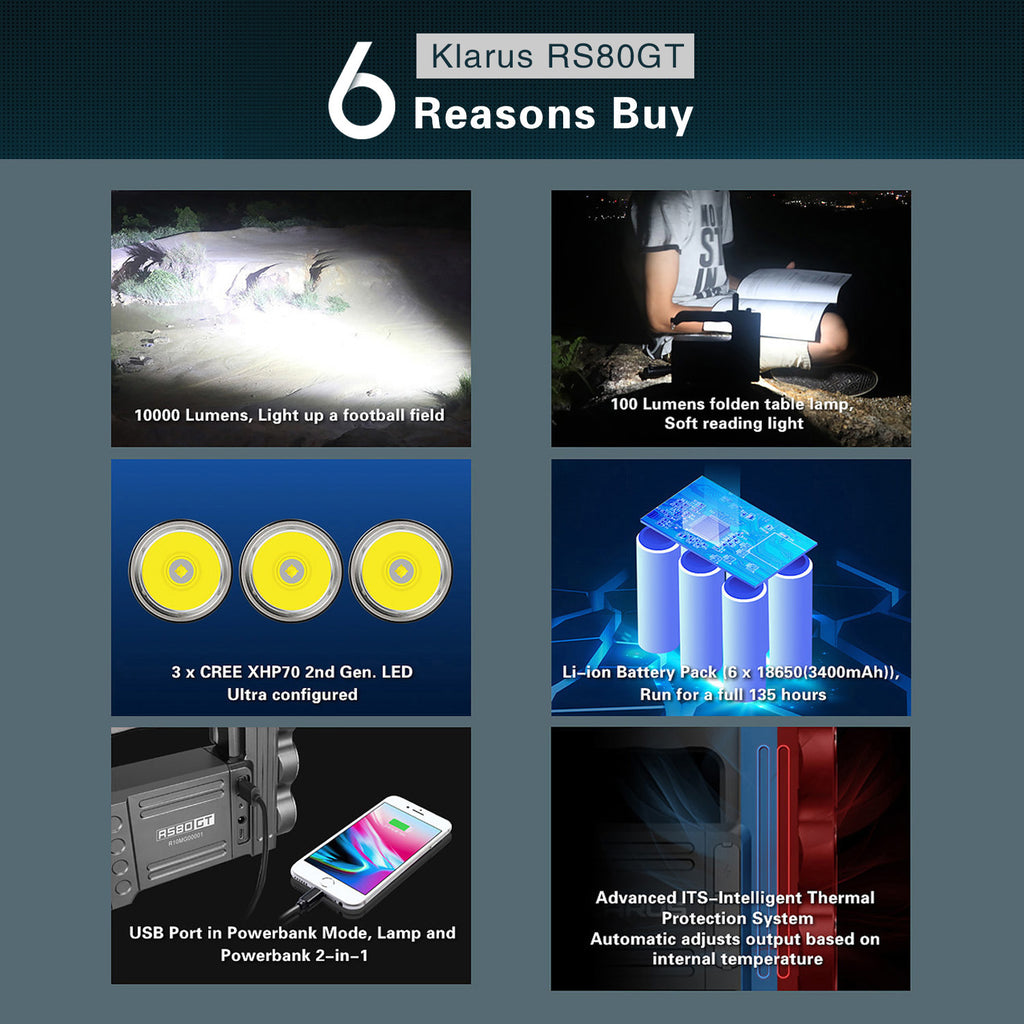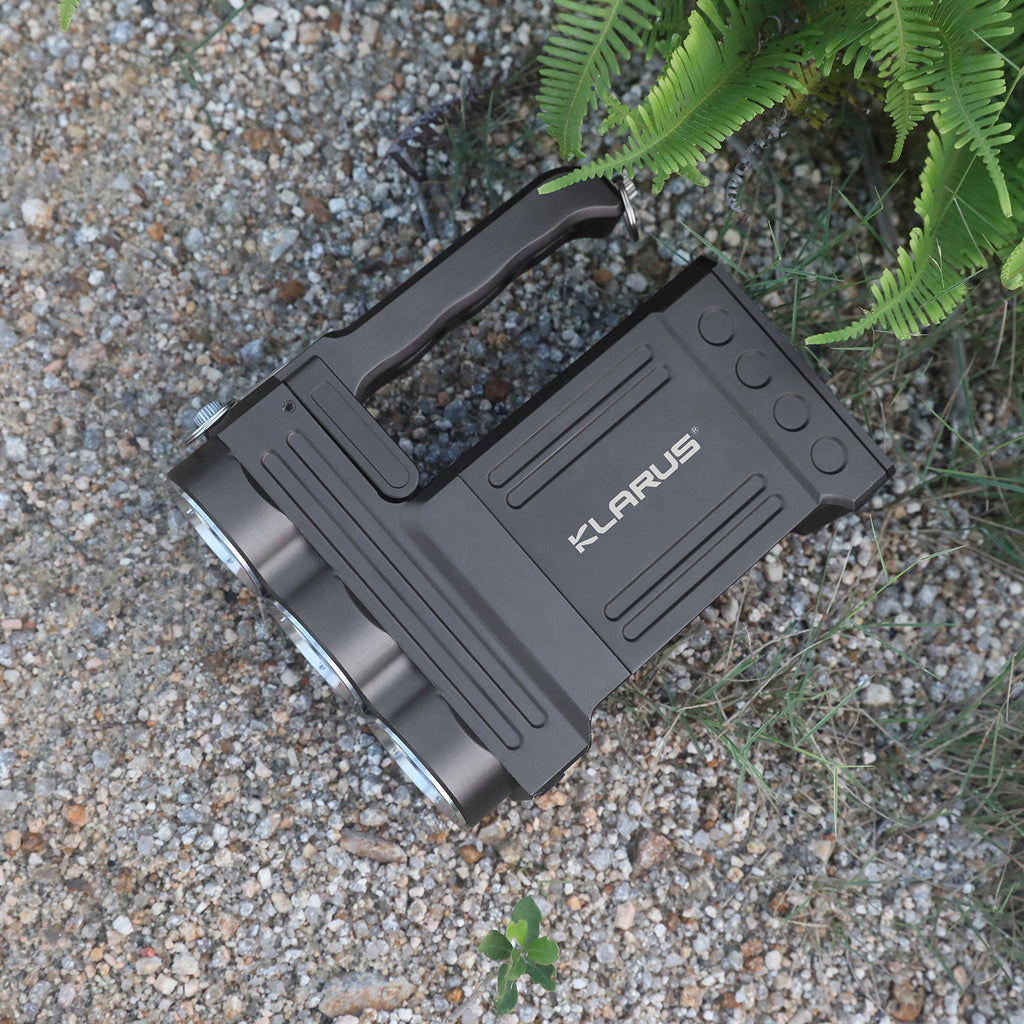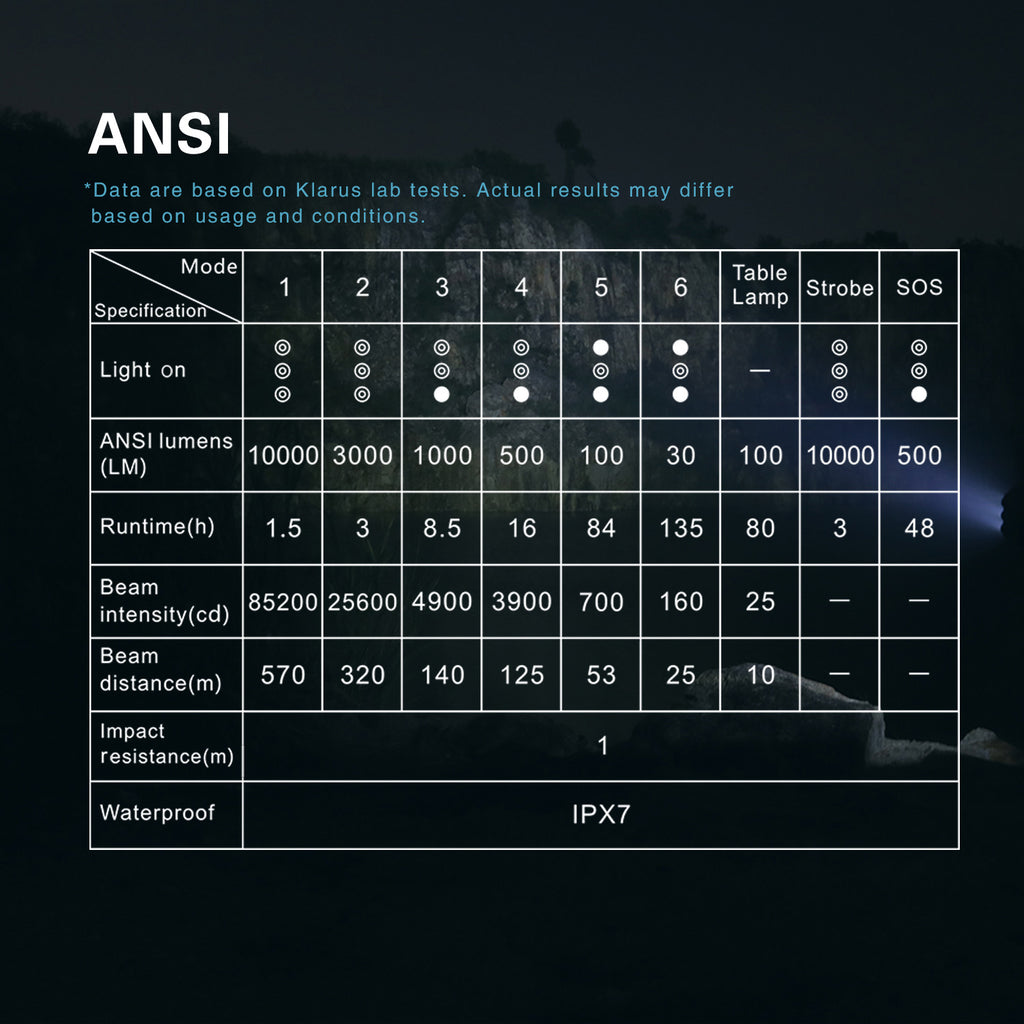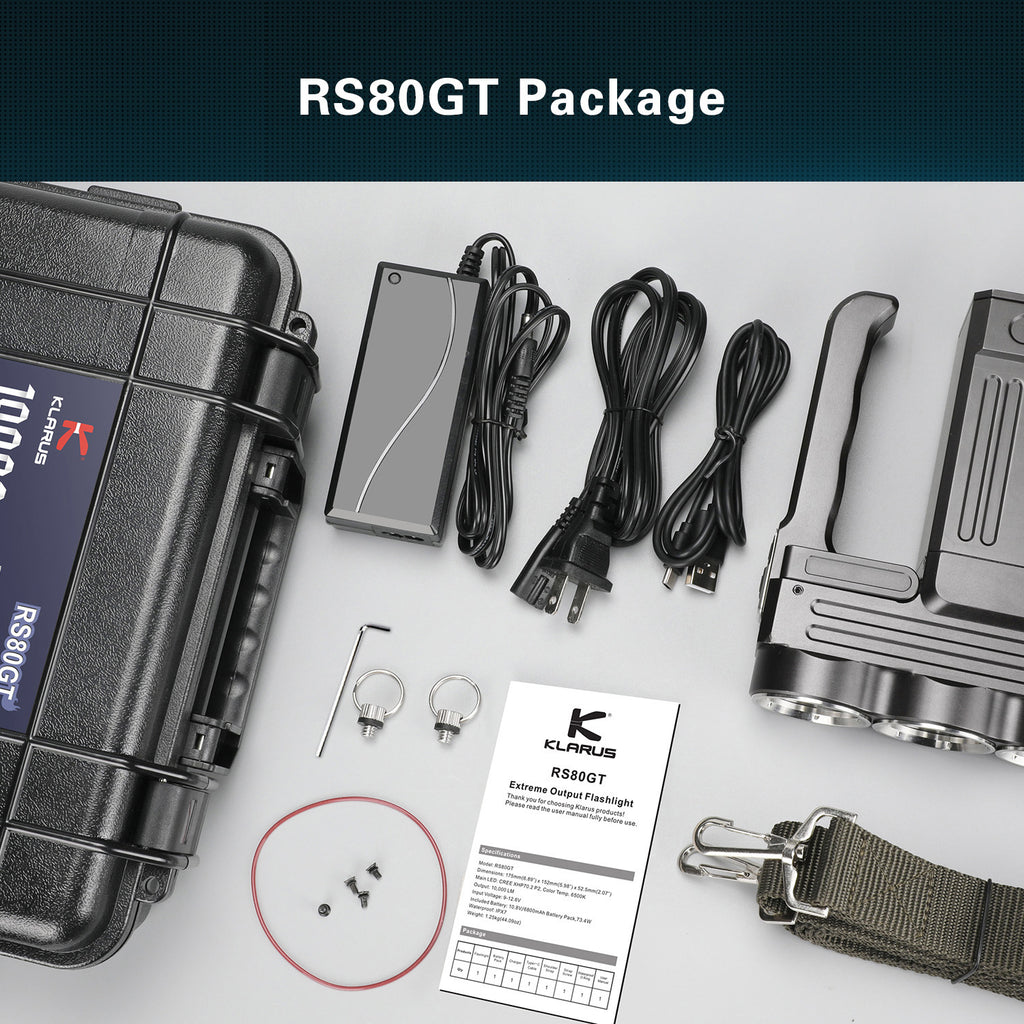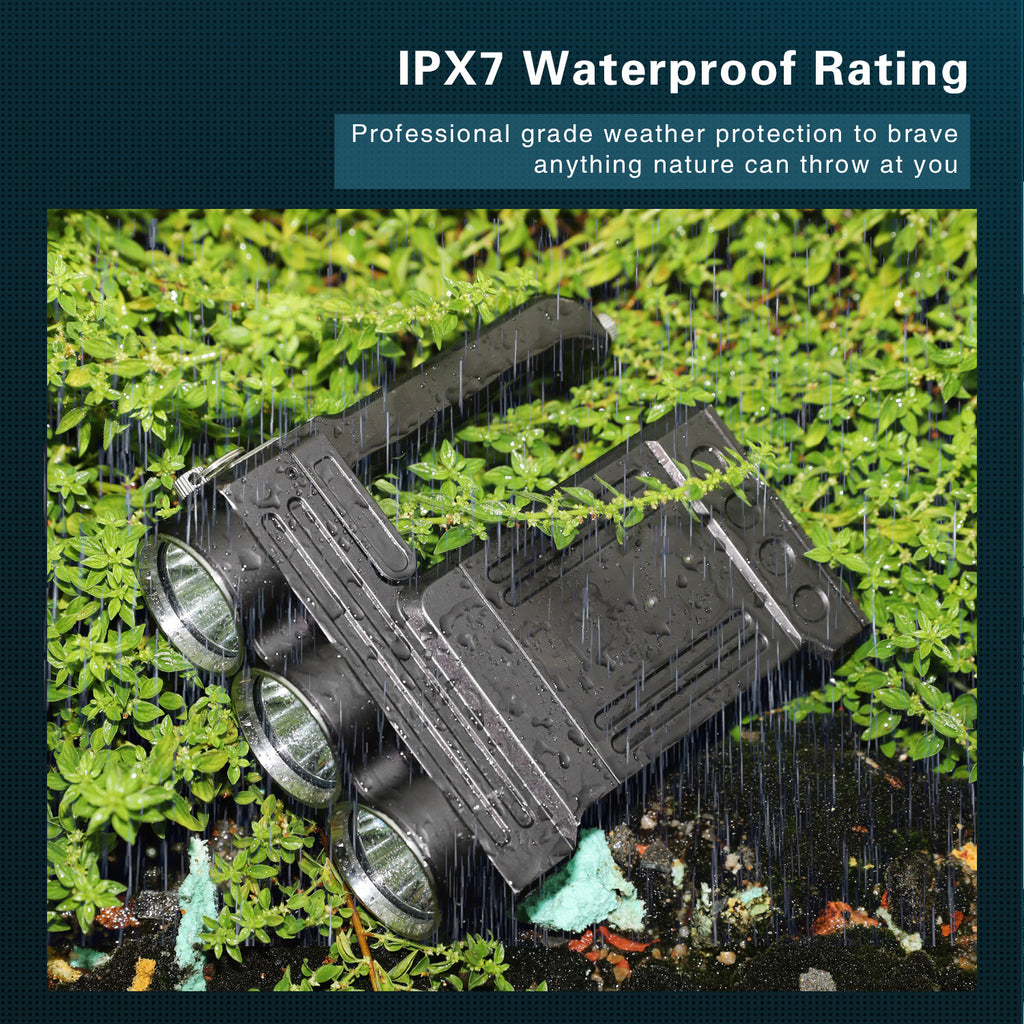 Klarus RS80GT 10000 Lumens Flashlight-Powerful and
Features:
color temperature 6500K(Cold White), up to 10000 lumens, maximum Beam reach 570M.
DC fast charging and USB C charging, 2 recharging solutions for more using scenes, convenient and fast.
Reflector: Smooth reflector
Input Voltage: 9-12.6V
Included Battery: 10.8V/20400mAh Battery Pack,73.4W
Waterproof: IPX-7
Impact resistance: 1m
Dimensions: 175mm(6.89") x 152mm(5.98") x 52.5mm(2.07")
Weight: 1.25kg(44.09oz)

Portable Charger
6800 mAh big capacity battery pack, which can be used as a portable charger ,power bank or a mobile power source. Via the USB output port, you can charge your mobile device in an emergency situation.
Portable Table Lamp
The RS80GT flashlight also has an additional bright 100 lumen COB table light that is suitable for reading, camping, car repairing and other activities.
Easy Carry Shoulder Strap
Handheld Headlamp Carry With Shoulder Straps To Free Your Hand, Front Headlights illuminate long range, Make it a good flashlight for walking dogs, outdoor camping, hunting, boating, etc.
Can be mounted on a tripod to free your hands (tripod are not included in the package)
ITS System
IPX7 Waterproof
Contents
Advanced ITS-Intelligent System
The AI system will automatically adjust output based on internal temperature to protect the circuit board and battery and increase user comfort.
Weather Resistance
IPX7 means it can be washed with water from all angles and soaked for a short time. Searchlight and ideal for emergency lighting, fishing, camping, excursion, etc. suitable for outdoor activities in light rain or snow.
Package List
1 x RS80GT spotlight
1 x AC Charger
1 x USB C Charging Cable
1 x shoulder strap/2 x Screw-in attachment rings
4 x spare screws/1 x Case
1 x Spare O-ring/1 x Manual
Power and Size
Big and bright, easy to hold onto. Great controls and overall feels extremely well designed and built. You're going to pay a little bit extra for the novelty of design, but this is a legitimate light.
Klarus lights up my life
The best flashlight I have ever bought! It was a bit pricey, but I am very happy with my purchase. I'm a flashlight junkie and I have quite a few, this is my new favorite.